Solar Inverter
3000W 24V Solar Inverter Charger

  Free Shipping  
Lifetime Customer Support  
  24 Months Warranty     

Highlight:
★ All-in-one solar charge inverter: 3000 Watts Pure Sine Wave Inverter Combined with 80A MPPT solar charging and 40A AC battery charging, you can enjoy stable power from the sun and the utility grid to keep you powered under any circumstances.

★ Four charging modes: AC Priority, Solar Priority, Only Solar, and Mains & Solar hybrid charging, Designed with LCD/LED dynamic display of system data and operating status.

★ Uninterruptible Power Supply: If the main/generator is disconnected or the solar charging is insufficient, the Inverter Charger takes over the battery supply to the alternative option within 10ms, which will not let your electronics shut down.

★ Battery type: 24V AGM/Sealed, Gel, Flooded, Lithium batteries and a User Mode for custom inputs to work with virtually all battery types.

★ Reliable protection: including short circuit protection, over-voltage and under voltage, protection, overload protection, reverse protection, etc.
---
QUESTIONS & ANSWERS
Have a Question?
Be the first to ask a question about this.
Ask a Question
Features
SUNGOLDPOWER 3000W 24V solar inverter combines solar charging, AC/generator battery charging, and battery inverter into one complete unit to make your off-grid system work. This solar inverter charger is compatible with 24V battery packs. It provides four user-configurable AC/solar charging modes and three load output modes. It can turn your system into an uninterruptible power supply (UPS)with only 10 milliseconds automatically switching to off-grid to ensure the load is powered.
Main Features:
Built-in 60A MPPT solar charge controller, max PV input 1400W
40A Smart AC charger

High-frequency transformer-less compact design
Pure sine wave AC 120V output with 50hz/60hz switch
Optional WiFi/ GPRS remote monitoring (extra cost)
Overload, short circuit, over-discharge protection
Auto-start the generator (Dry Contacts for delivering signal)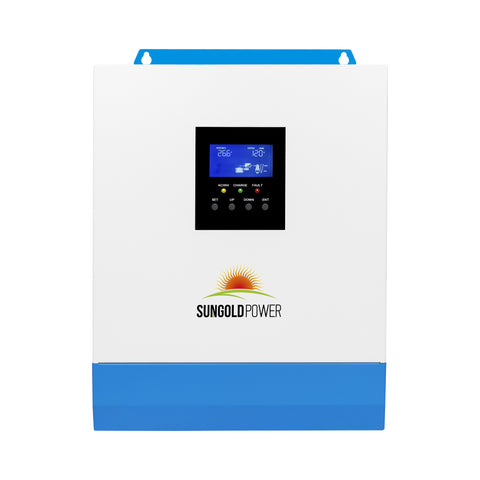 Specification
Inverter Mode:
Output: Pure Sine Wave
Surge Rating: 9000W (20 Seconds)
Peak Power: 4500VA
AC Output : 120VAC ,50HZ/60HZ
Input Voltage / Rated Battery: 24VDC (minimum start-up voltage:22V
Bypass Breaker Current: 40A
Idle Power: 50W
Power Saver Mode Idle Consumption: 25W
MPPT Solar Charging Mode:
Maximum Input Power: 1400w
PV Charging Current: 0-60A
Max.PV Open Circuit Voltage: 100V
PV operation voltage range: 30-100VDC
Mppt Voltage Range: 30-85VDC
Recommended wire: 8 AWG
AC Charging Mode:
Rated AC input: 110V, 50HZ/60HZ
Input Voltage Range: 90VAC-140VAC
Conversion Time: 10ms
Battery Type: Lead Acid and Lithium Battery
Maximum Charging Current: 40A
Charging Voltage Range:20-33VDC
Short-Circuit Protection: Breakers and fuses
Overcharge Protection: Yes. Automatically alerts and turns off charging after 1 min)
Mechanical Specification:
Size: 378mm*280mm*103mm
Net Weight: 6.8kg
Noise: ≤60dB
Operating Temperature Range:5°F ~ 131°F/ -15°C ~ 55°C
Cooling Fan: Yes
User Manual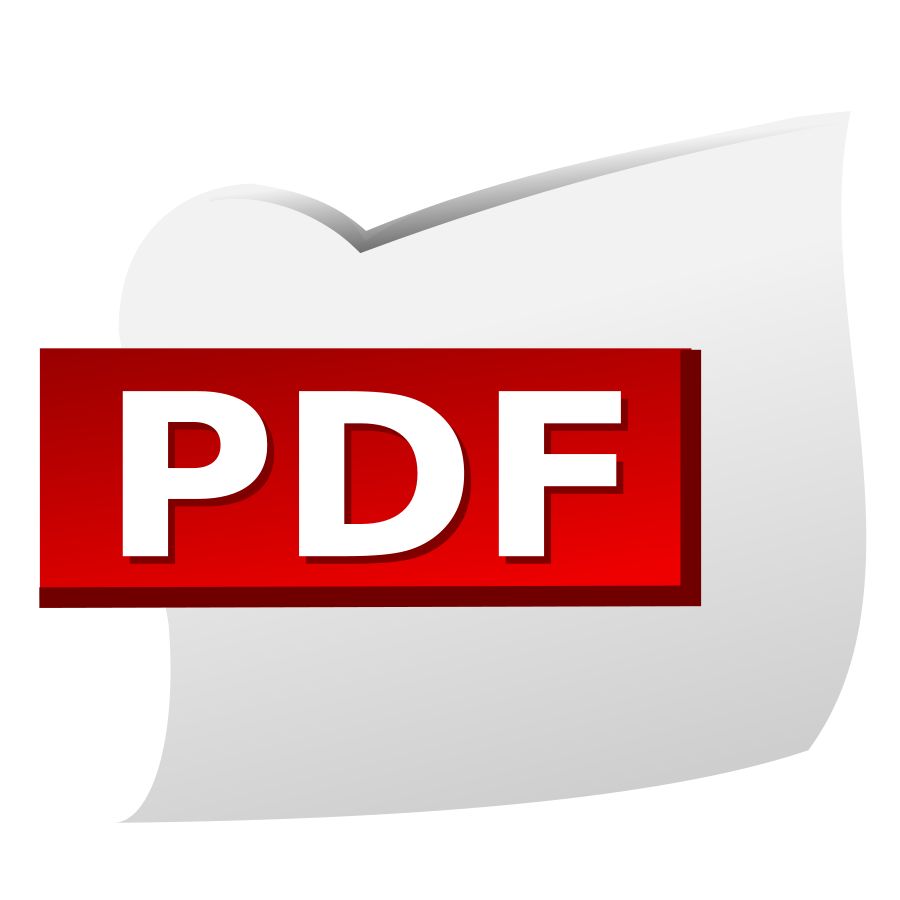 Download Pure Sine Wave Solar Inverter Charger User's Manual
FAQ